If you're searching for ways to improve your garden this summer, visit Pennyhill Timber, a timber and fencing supplier in Woking.

If you have any questions regarding the timber supplies that are available for purchase on our online store, please get in touch with our friendly and enthusiastic team by calling 01483 486 739 or by sending an email to info@pennyhilltimber.co.uk.
5 Ways To Improve Your Garden This Summer.
Improving your garden doesn't have to be difficult, there are lots of projects that you can do to make your garden look amazing. Here's a quick list of 5 ideas to give you a helping hand!
Upgrade Your Garden Fencing
There are numerous different ways that you can upgrade your garden fencing. For example, you could decide to replace your fence posts with either timber or concrete fence posts. There are advantages and disadvantages to using either, so browse through our selection of fencing supplies on our online store or visit our team in person at our Woking timber yard.

Additionally, you could also change the fence panels on your fence, perhaps upgrading the fence to an attractive close board design, or perhaps you would be interested in waney edge lap fence panels?

If you would like to learn more about the different fencing products that are available for purchase from Pennyhill timber, more information regarding fence posts and different types of fencing can be found by visiting our garden fencing


Repaint Timber In Your Garden
Sometimes a fresh coat of paint is all you need to bring some life back into your garden. If you have all the garden furniture you need/want and your fence panels are in good condition and do not need replacing, consider repainting your garden.

You could either paint your garden in the same colour it was previously, or alternatively you could opt for a different colour. Some popular choices for garden fences are green, brown, orange, red, black, white, and grey.


Add Some Raised Planters
If you want to make your garden more decorative, adding a selection of different plants in raised planters can be a fantastic idea. Indeed, if you're repainting the timber in your garden, perhaps you could choose flowers which are the opposite colour to your garden fencing to provide some contrast. For example, if you have a red fence, you could have some green plants, whereas if your garden fence is orange, perhaps you could include some light blue plants to provide contrast.

However, you could also create raised planters and grow vegetables in them, making some delicious home grown food for your meals. If you're considering making raised timber planters, browse through our range of landscape sleepers such as these French Oak Sleepers.


Consider Adding Decking
In addition to supplying high quality fencing products to both trade professionals and members of the public, Pennyhill Timber is also a decking supplier in Woking.

Garden decking is a fantastic choice for gardens which are uneven. Indeed, those with hazardous slopes might consider adding decking to their garden in order to give them additional living space where they can relax in the summer months. Decking is also very easy to maintain as it only requires a regular brush and a suitable decking cleaner.

Also, did you know that garden decking could add value to your home? Good House Keeping writes that, "A well designed deck will extend a buyer's perception of the home's amount of living space and will help add value."

If you would like to browse through the range of decking products and supplies that are available for garden decking from Pennyhill timber, please visit our decking supplies in our Landscape Sleepers & Decking section. It includes a selection of both softwood and hardwood decking.


How About A Fish Pond?
Another fantastic way to transform your garden this summer is to include a fish pond. Similar to a raised planter, you could use some French Oak Sleepers to create a pond in your garden, however if you do not want to include fish, you could add an aquatic element to your home with an aquatic garden.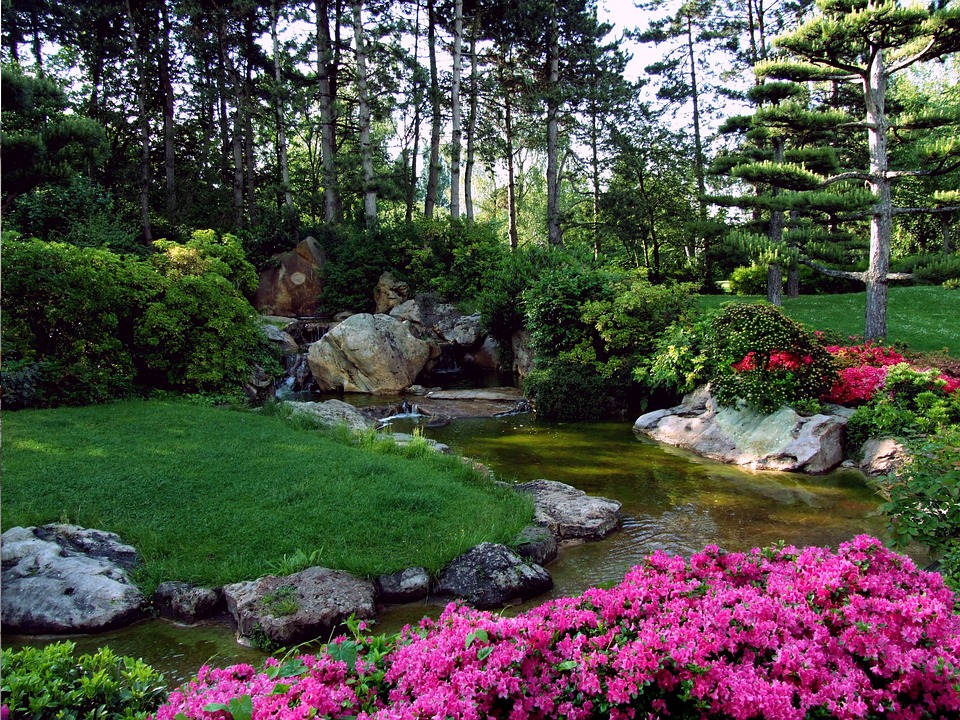 Would You Like More Inspiration? Visit The Pennyhill Timber Blog
If you would like to learn more information regarding garden projects, visit the Pennyhill Timber blog, it's filled with lots of inspiration and advice.
For example, if you're considering using landscape sleepers for a garden project, you might be interested in reading about Garden Project Ideas Using Landscape Sleepers, this includes information about both retaining walls and fish ponds.
However, if you are considering installing some garden decking to your property and you would like more information, perhaps you will be interested in reading a list of 5 Reasons Why You Should Consider Adding Decking To Your Garden This Summer.
Searching For High Quality Timber And Fencing Supplies In Woking?
The Pennyhill Timber team have over 50 years of award winning timber knowledge and experience. We use this knowledge and expertise to provide our customers with quality products, competitive prices, and class leading service. So if you're searching for a timber or fencing supplier in Woking, get in touch with our friendly and dedicated team today.
Additionally, if you have any questions regarding the timber supplies that are available from Pennyhill Timber, please do not hesitate to get in touch with our staff. We will be happy to offer advice, and assist you with your enquiry.
Contact The Pennyhill Timber Team Today
If you would like to speak to a member of our team, you can make an enquiry by calling 01483 486 739. Our office opening hours are Monday to Friday 7:00am to 5:00pm and Saturday 8:00am to 12:00pm. However, you can also contact our team using the internet by sending any questions you have to us by email. Our email address is info@pennyhilltimber.co.uk.
Additionally, if you would prefer to ask our team your questions in person, please visit our timber yard in Woking.
Our address is,
The Timber Yard, Lucas Green Road, West End, Woking, Surrey, GU24 9YB.