Whether you're seeking out a fencing supplier in Woking to replace damaged timber, to set a boundary or if you simply want to add a fresh look to your garden, finding the right materials at the best value price is key.
Before you add a brand-new fence to your garden though, you will need to remove the existing structure. No matter its condition, even the most dilapidated fencing takes plenty of time and effort to remove, so it's important that you are able to set aside the time to take it down – and have everything you need to do the job properly. In this blog, we're going to give you some advice on how best to remove your existing fencing, safely and easily.
Pennyhill Timber: A Leading Fencing Supplier In Woking
Here at Pennyhill Timber, we are a leading fencing supplier in Woking who have built our local business on the strength of our industry knowledge, as well as our ability to negotiate for (and often, to create) high-quality materials that allow our customers to achieve that 'holy grail of trade' – great, long-lasting products, for the best possible prices.
As a result of our approach, not only are we are able to offer you a wide and vibrant range of fencing materials that will allow you to achieve your aims, we are on hand to offer you any advice you need on all aspects of fencing – so read on for our tips on taking down your garden fence.
Taking Down The Fence: Who Owns What?
First and foremost, it is important to make sure that you are fully aware of the ownership of the fence that you're taking down. If you've moved into your property with a pre-existing fence in place, for example, it may be the case that it belongs to your neighbour. A friendly chat will ascertain who owns what; often, an explanation that you'll be replacing the existing fence with a newer, more secure one, should smooth out any potential objections they may have.
If you also plan on digging up some old fencing posts, it may be worth checking with your local utility company to make sure that there isn't any running water underneath your property. If the fence was installed a long time ago, digging up its posts could cause a number of issues if you are not aware of what lies beneath.
Finally, if your property does not have a fence already in place, you will need to know the extent of your boundaries. Boundary issues are all too common in homes up and down the country, so always make sure who is responsible for the upkeep of the fencing – see our handy guide to know what to look out for when it comes to ascertaining boundaries.
Removing The Fence Panels
The great thing about many pre-existing fencing installations is that they have strong, robust posts that far outlive the panels that come between them. Regardless if you need a fencing supplier in Woking to replace the posts or not, the first step will always be to remove the panels first – start by inspecting the wood as you remove it for any signs of rot or general wear and tear, as it may be reusable for other activities in the garden.

Removing the panels can be achieved in a few different ways; striping them down with the use of an electric saw or using a hammer to bang out the boards. Always make sure to use a pair of gloves to avoid any splinters and be careful when removing boards, as there will be nails sticking out from within the wood.
Digging Out The Fence Posts
If any fence posts are leaning or rotten, then you will have to remove these and replace them. Many types of fencing posts are footed in concrete, so getting rid of them may prove to be quite the challenge – so it's always best to make use of another pair of hands to make the job easier.

Posts that lie exclusively in soil are relatively easy to remove; a rocking from side-to-side will get them loose from the ground. If the posts are set in concrete though, you will need to shovel away the soil from around each of posts, and use a mattock to dig further down, going as deep as the concrete in the ground. The mattock will allow you to dig under the concrete, creating space for the posts' removal. You can then lever out the posts. Whilst getting them out will typically mean that a lot of soil will be displaced, the areas the posts leave open will provide the space and orientation needed for you to re-pour concrete into for when you insert the new posts.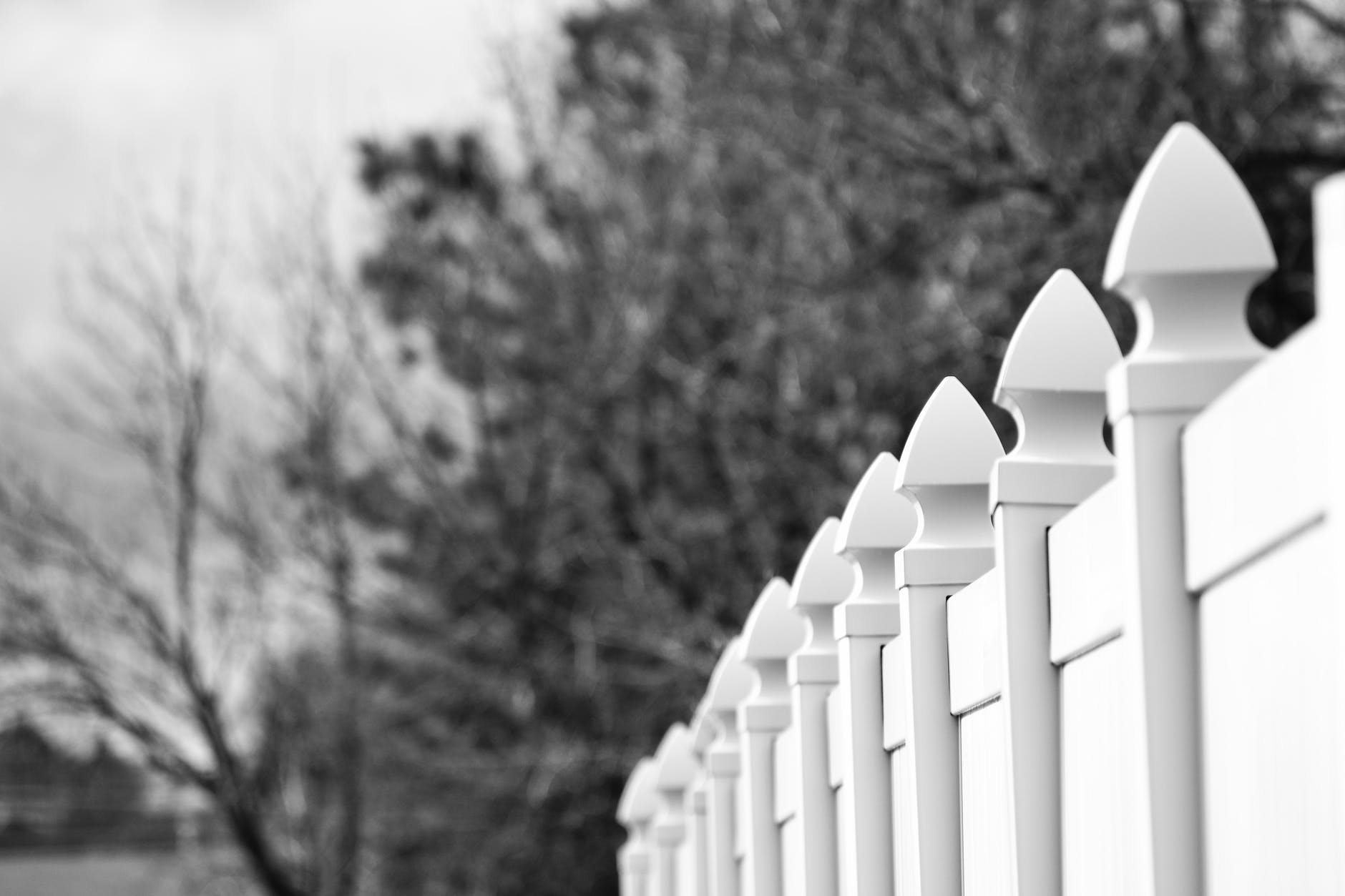 Need To Learn More About Removing Fences? Get In Touch With The Experts
Please feel free to browse around our website to see a full selection of the timber products that we have on sale. If you have any additional questions about our products or on fence posts and panels in general, we would be pleased to hear from you. Give us a call on 01483 486 739 or send an e-mail to info@pennyhilltimber.co.uk
Live in-or-around the area? You can visit us at our fencing supplier yard in Woking – we are located on Lucas Green Road, West End, GU24 9YB.