Posted in
Pennyhill Timber Blog
by Pennyhill Timber on August 1st 2018
We've had some incredible weather this summer, so if you want to make your garden stand out, invite your family and friends over, and host a BBQ party; here's a list of 5 ways you can improve your garden.
If you're searching for garden landscaping materials, we recommend choosing a product such as landscape sleepers. These versatile pieces of material are very useful for a wide variety of projects; from retaining walls to fish ponds.
Make Your Garden Stand Out This Summer!
If you want to upgrade your garden this summer, here's a list of 5 suggestions for home improvement projects.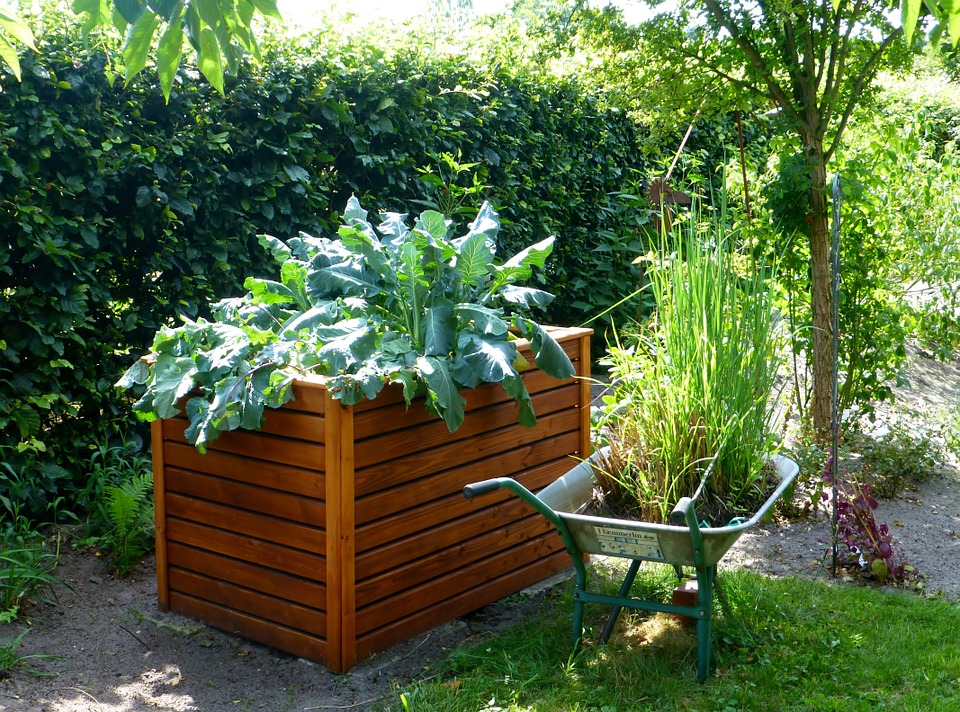 Use Landscape Sleepers To Make Raised Planters
Landscape sleepers are very versatile landscaping materials. If you would like to create raised planters out of hardwood, you could choose a product such as these French Oak Sleepers.

Raised planters are a fantastic way to add some colour to your garden. You could add some of your favourite plants to them, or alternatively, you could choose plants which are the opposite colour to your garden colour scheme to provide some contrast. For example, if you have a red theme in your garden with a red garden fence and red garden furniture, you could include some green plants. If you are unsure what colours would contrast your garden colour scheme, look at a colour wheel and pick the colour which is opposite your colour scheme.


Cut A Pattern In Your Grass.
If you're looking for a way to quickly add an extra special touch to your garden, you could cut a pattern in your garden. This could be as simple or as complex as you like; for example you could cut your lawn into stripes.

With a striped lawn, the grass is cut so that the each stripe bends to a different direction. The grass facing towards you will appear dark, whereas the blade of grass facing away from you will appear light. You could either decide to make your own striping kit, or purchase on; however before you start to mow your lawn into a pattern, it is a good idea to sketch out the pattern first, possibly using some string to act as a guide.


Upgrade Your Garden Fence.
With regards to upgrading your garden fence, there are numerous different options to choose from. For example, if your garden currently has concrete fence posts, perhaps you could swap these for timber fence posts.

You could also opt to chance the fence panels, for example you could change your upgrade your fence to include an attractive close board design. Alternatively, you could decide to instead use waney edge lap fence panels to upgrade your garden fencing.

However, you could instead decide to upgrade your garden fence by repainting it. You could keep things simple and paint your garden fence in the same colour it was previously, or you could instead choose a different colour. For example, some popular choices for garden fences are green, brown, orange, red, black, white, and grey
Make A Retaining Wall From Landscape Sleepers.
Landscape sleepers can be used to build a retaining wall. There are two way to build a retaining wall for your garden; either a vertical wall or a horizontal wall. If you want to build your retaining wall vertically, remember to use a dry mix of concrete. If you use a wet mix, the sleepers might not hold in place and it could also create a lot of mess. Also, it can be very beneficial to use a connector (which can be made from either timber or steel) to provide your wall with extra strength.

If instead you would prefer to use a horizontal wall, instead of using a dry mix, you can use either wet concrete, sharp sand & cement, or scalpings. Additionally, make sure that you fix each row to the previous row using timber lock screws (sometimes referred to as "carpenter's mate" screws). Also, to make the fixing process much easier, drill a pilot hole into the timber before adding the timber lock screw.


Build Garden Decking.
In addition to high quality landscaping materials such as landscape sleepers which are available for both trade professionals and members of public, Pennyhill Timber is also a decking supplier in Woking.

If you're searching for a garden project to improve your home, adding garden decking is a fantastic choice. Indeed, garden decking could add value to your home. Good House Keeping writes that, "A well designed deck will extend a buyer's perception of the home's amount of living space and will help add value."

Pennyhill Timber has a wide selection of decking products and supplies, including softwood decking, hardwood decking, and a selection of screws and fixings.


Browse Through A Selection Of Timber Products On The Pennyhill Timber Online Store Including Garden Fencing, Landscape Sleepers, And Decking.
If you would like to improve your garden, our team of friendly and experienced professionals will be happy to assist you with any enquires you have regarding the timber supplies or other products that are available on the Pennyhill Timber online store.
Additionally, you can also find information about the timber supplies that are available from Pennyhill Timber by visiting our blog. For example, you could read about the different types of timber that you can use, such as Yellow Balau, Eucalyptus, Scandinavian Pine, and European Spruce, or alternatively you could read information about what material is best for garden decking.
If you would like additional information regarding our timber supplies, or if you have any questions that you would like to ask our team, please don't hesitate to get in touch with us.
To Make An Enquiry, Give Our Team A Call.
If you would like to speak to a member of staff via telephone, please call us on 01483 486 739. Our office opening hours are Monday to Friday 7:00am to 5:00pm and Saturday 8:00am to 12:00pm. Alternatively, you can contact our team using the internet by sending your questions to us by email. Our email address is info@pennyhilltimber.co.uk.
Visit The Pennyhill Timber Team In Person.

If you would prefer to browse through our collection of timber supplies in person, please visit our Woking timber yard.
Our address is,
The Timber Yard, Lucas Green Road, West End, Woking, Surrey, GU24 9YB.