As an experienced timber supplier with over 50 years of award winning timber knowledge and experience, our friendly team are able to provide our customers with class leading service and professional advice.
So if you need assistance with a garden DIY project and you're unsure what timber or tools are best for the job. Give the Pennyhill Timber team a call today on 01483 486 739 or visit us at our Woking timber yard and we'll be happy to help.
What Material Is Best For Garden Decking?
For many, the material of choice for garden decking is timber. However, there are numerous different types of timber to choose from. Additionally, there is another choice for garden decking that is not timber. Some people indeed choose to build a garden deck using a composite material, disregarding the use of timber all together.
Hardwood is made from broadleaved trees and is often used as a decking material. Indeed, Yellow Balau is a durable type of tropical hardwood and is one of the most popular species in the UK for hardwood decking.

Hardwood is often chosen as a decking material because it is easy to clean and maintain. Additionally, they are extremely durable; potentially lasting for many years with frequent. To keep your hardwood decking looking great, we recommend regular maintenance and suitable oil such as anti UV decking oil.
Whilst hardwood decking is indeed a very popular choice, there are numerous advantages to choosing softwood. For example, if you are concerned about durability with regards to rot and insects, our Scandinavian Pine for softwood decking is kiln dried and pressure treated with Tanalithe E. These two steps help to prevent damage from both rot and damage from insects.

The colour of softwoods such as Scandinavian Pine will fade with time. The colour of the decking will change from a pale green, to a silver grey However, this can be slowed down. The process usually takes about 6-12 months, however if you would like to slow the process, we recommend applying a preservative or oil such as anti UV decking oil.

Composite Decking
Composite decking is often made from recycled plastic and wood fibres. This results in a weather resistant and rot resistant decking. Additionally, it's easy to maintain with regular cleaning. However, it is important to note that easy to maintain does not mean maintenance free. Composite decking is vulnerable to damage from mould and pollen. As such, it is very important that you choose to purchase a specialised cleaning product that is designed for composite decking, or alternatively pay a professional to clean your composite decking.

Similar to both hardwood and softwood, the colour of composite decking will often fade over time, especially if you position your decking in an area where it is exposed to direct sunlight. Additionally, composite decking is often installed differently to timber decking. They often utilise clips, whereas timber often uses screws and nails.
Timber Decking Or Composite Decking? Which Is Best?
There is no clear winner with regards to the best material for garden decking. Some for example may dislike the idea of being surrounded by plastic in their garden; however others may prefer the idea of using clips instead of screws.
There are numerous advantages and disadvantages of all three different types of materials. As such, it is important that you consider the ease of installation, the cost of the materials, and the cost of maintenance. Additionally, with regards to maintenance, it is important that you consider the physical effort required to maintain the decking. For example, if you are happy to coat hardwood decking in oil and provide it with regular maintenance, but the idea of cleaning a composite decking with a specialist cleaning product sounds unappealing; perhaps you should choose to build a garden deck out of Yellow Balau.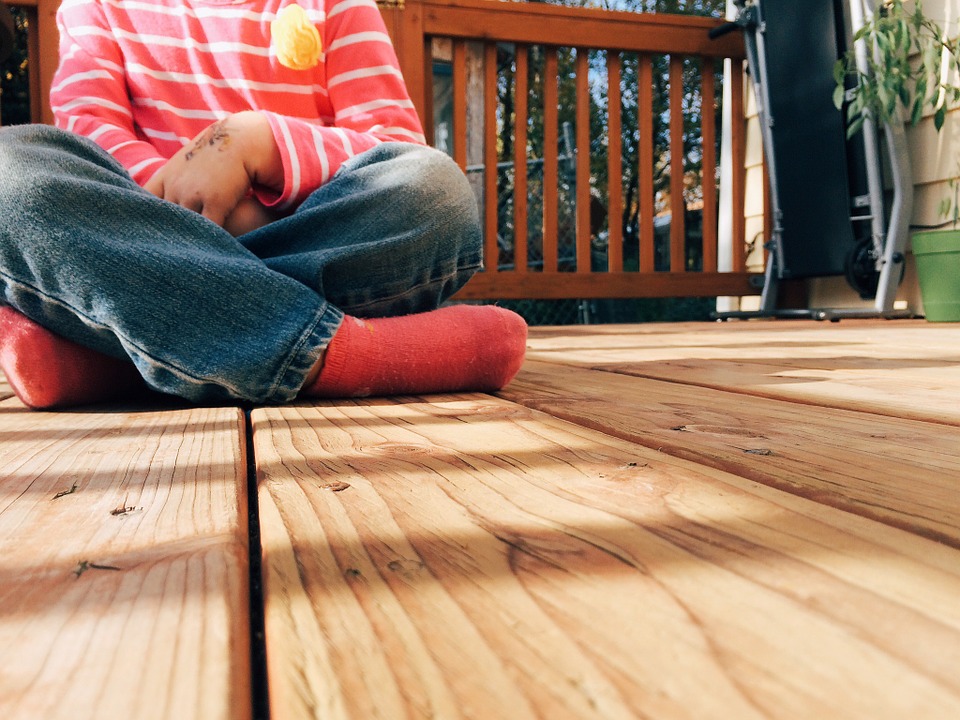 Browse Through A Variety Of Different Timber & Garden Decking Products On The Pennyhill Timber Online Store.

If you're searching for a Woking timber supplier, visit the friendly and experienced Pennyhill Timber team at our timber yard or browse through the selection of products that are available on our online store.
In addition to garden decking supplies, we also stock a wide variety of timber items for garden projects, so if you would like to upgrade your garden fencing, you could browse through products such as close board fencing or waney edge lap fence panels. Alternatively, if you would like to create some raised garden planers, you could purchase some landscape sleepers from our Woking timber yard, such as French Oak Sleepers or perhaps some pressure treated brown softwood sleepers.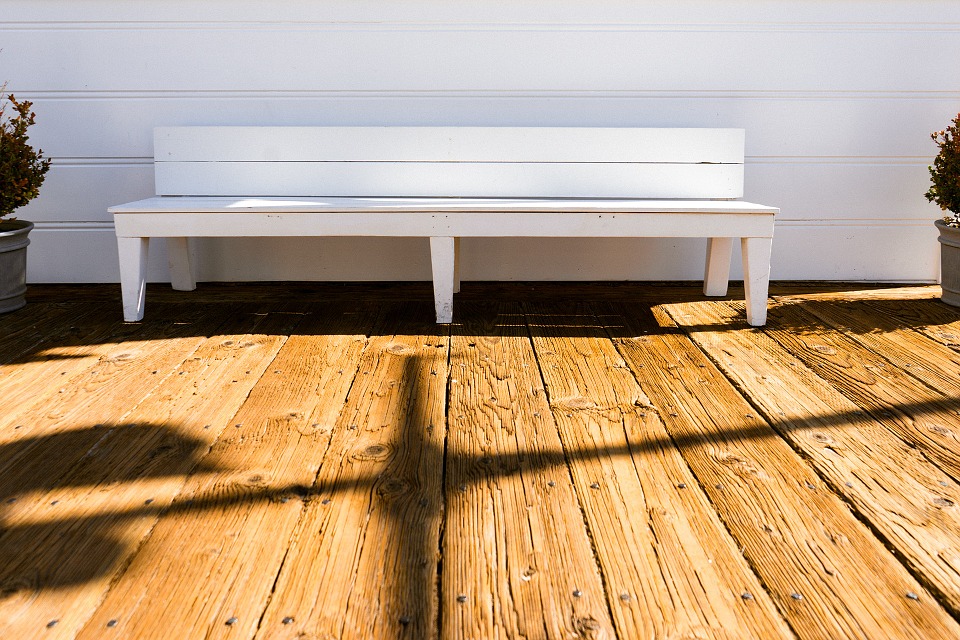 Learn More Information By Visiting The Pennyhill Blog.
If you would like to learn more information regarding decking and other garden projects, please visit our blog. For example, you could learn about different Garden Project Ideas Using Landscape Sleepers, or alternatively you could learn more information about the different types of timber that you can use, such as Yellow Balau, Eucalyptus, Scandinavian Pine, and European Spruce.
Pennyhill Timber; Garden Decking & Timber Supplier In Woking
Our team of friendly and experienced professionals will be happy to assist you with any enquires you have regarding the timber supplies or other products that are available on the Pennyhill Timber online store. So if you have any questions, please don't hesitate to get in touch with us.
Would You Like To Make An Enquiry? Call Our Team Today.
If you would like to get in touch with a member of the Pennyhill Timber team, you can speak to a member of staff by calling 01483 486 739. Our office opening hours are Monday to Friday 7:00am to 5:00pm and Saturday 8:00am to 12:00pm.
Additionally, you can contact our team using the internet by sending your questions to us by email. Our email address is info@pennyhilltimber.co.uk.
Visit Our Timber Yard.
If you would prefer to visit our team in person, please visit our Woking timber yard.
Our address is,
The Timber Yard, Lucas Green Road, West End, Woking, Surrey, GU24 9YB.