Posted in
Pennyhill Timber Blog
by Pennyhill Timber on August 7th 2019
The classic view of a 'garden' is an image of a luscious, green lawn – but that is starting to change, thanks to contemporary aesthetics gaining in popularity. Two of the reasons why this is the case is that maintaining a lawn is often very time-consuming, and it offers limited ideas of what one could do with it.
This explains why many a builders merchant is seeing more requests from customers for materials to create lawn-free outdoor spaces – so if you're interested in doing the same, we've put together some ideas of what you can do with your outdoor spaces that don't contain grass.
Pennyhill: A Leading Builders Merchant In South East England
Here at Pennyhill Timber, we have established an unrivalled reputation in the local area for retailing the best quality building materials, for the best possible prices. Having been operating as a timber supplier in the area for the best part of a decade now, our team has gained a collective experience that has helped us to develop a leading knowledge on how to design garden structures, and the materials used to bring them to life.
So when it comes to thinking up ideas on creating garden structures sans grass – we know a thing or two. Read on for our tips!
Creating New Outdoor Spaces, With Grass
By working with a builders merchant to obtain key materials, you can pretty much create anything you desire with your outdoor space. Here are just some ideas of what you could do without the need for grass:
Go artificial. It isn't grass, yet it looks and often feels like it – and it doesn't even need to be maintained and won't get waterlogged! You can place in a wide variety of artificial grass installations in your outdoor space and simply sit back and do nothing. Well, nothing apart from relaxing and admiring the view anyway!


Create a mini allotment. Garden spaces do not just have to provide an aesthetically-pleasing image, they can also be made practical use of. A purpose-built garden allotment will not just look amazing, it allows you to cultivate your own food to provide you with a good portion of your weekly nutritional needs too.


Create planters and beds. Whether you're interested in cultivating your own foodstuff or just growing plants in general, the space you have outdoors would be perfect to create several planters to help you along the way. By obtaining great materials from a builders merchant, you can build easy-to-manage planting beds that will provide you with all of the control you need to ensure great growth for your foliage and vegetation.


Build decking. If you have a small outdoor space (or even if you don't!), garden decking will offer you a way to enjoy the outside; helping you to easily travel from the interior of the home and into the garden. You can install seating on there, turn it into a cafe, bar, office, play area for the kids...anything you like. These are things that would prove difficult to do with grass – especially if it's wet outside. The benefit with garden decking is that it can be covered by a canopy for those rainy days or play host to a heating system on cold days.


Colour the garden. As you've decided that grass isn't for you, you should think of another way to inject some colour into your garden – otherwise, it will seem drab and boring. Painted wall/fences, unusual plants and a good supply of textiles, such as rugs and cushions sitting on your decking, would provide a gorgeous, inspirational image.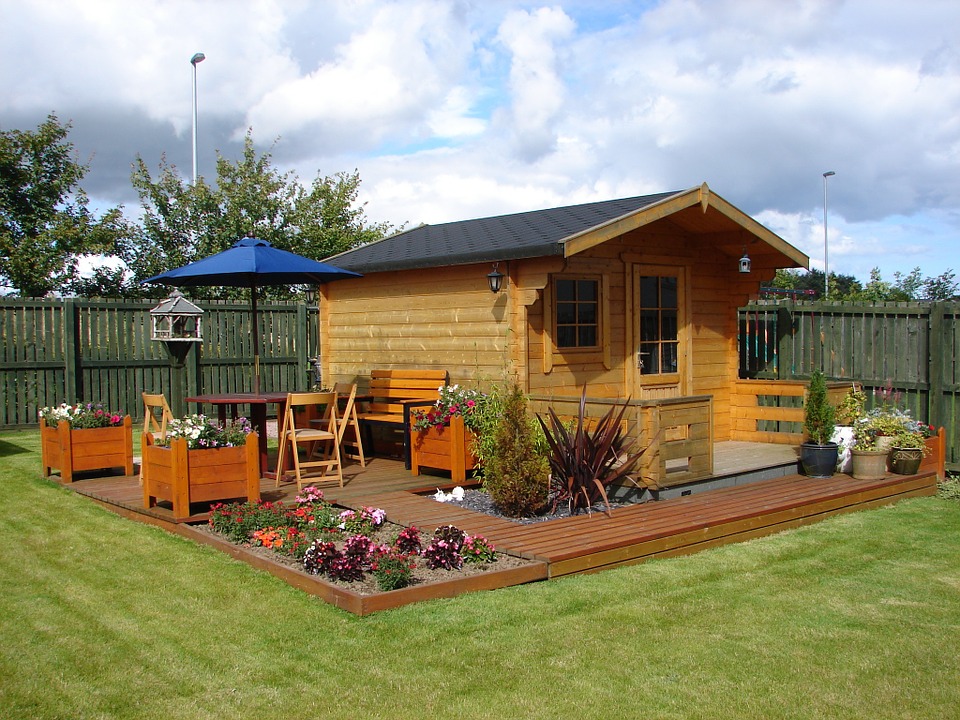 So whatever you plan to do with your outdoor space, why not take the time to browse the wide selection of timber products that we have on sale here at Pennyhill? We have a fantastic selection of specialist timber that can be used to create decking, planters and beds, as well as walls and fences.
Browse Our Timber Product Selection, Or Get In Touch With Us Today
If you have any questions that you'd like to ask about any aspect of our products and
builders merchant
services, our team would be pleased to speak with you. Give us a call on
01483 486 739
or send an e-mail to
info@pennyhilltimber.co.uk
and we'll get in touch with you as soon as possible.