Posted in
Pennyhill Timber Blog
by Pennyhill Timber on May 10th 2019
Used as a construction material for thousands of years, timber still proves useful for builders and architects to this very day. Timber is easy to shape and can be durable, with excellent load bearing and thermal insulation properties. Modern innovations have even allowed us to harness the natural properties of different kinds of wood to create specialist materials, such as plywood and OSB sterling boards.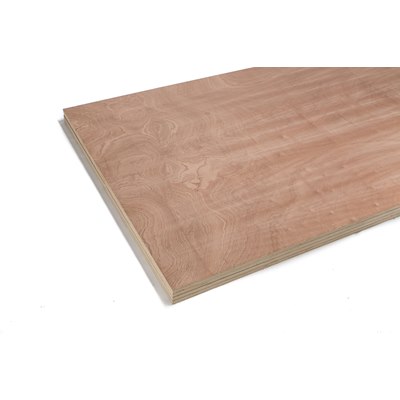 Being a leading timber supplier, we're constantly asked about why (and what kinds of) timber is a great choice for woodworking and building projects. So in this blog, we're going to cover just that.
Pennyhill: A Leading Timber Supplier In South East England
Whether you're in need of timber or specialist wood products to create a new fence, garden decking, need to make a few repairs within your property or have a large scale structural project in mind, we at Pennyhill Timber are able to supply you with everything you need to turn your thoughts into reality.
Having been timber suppliers for the best part of 20 years, we have built up a principal business in the South East of England that is able to get a hold of the best quality materials for a great cost-effective price.
It's all thanks to our collected experience that we are able to promote the great benefits of using timber as a construction material – so here are a few reasons why you should think about using it too:
Reasons To Use Timber For Your Building Projects
It's versatile. Able to be nailed together, bolted and bonded to another material and bent into shape (amongst other methods), timber is one of the most versatile construction materials around.

It's also easy to maintain when compared to other building materials – steel, for example, is costly to maintain, repair and replace. All timber suppliers will tell you that in order to maintain wood, you simply need to use treatment oils to keep it strong and protected.

Also, it's well worth considering that timber is much cheaper to purchase than other building materials, making it an extremely cost-effective material to use.


Its strength against tension. The durability of timber is highlighted by its strength-to-weight ratio – despite the material being relatively light, it is still strong. Its tensile strength (its ability to bend without breaking) makes it an ideal material to use to handle heavy-duty work, such as being structural beams.


Its insulation abilities. Timber is great at providing effective resistance to electricity and high temperatures, making it a superb insulator. Thanks to its insulation abilities, timber can be used to stop heat from escaping out of ceilings and walls, and can even protect people from any faults in any electrical components (ceiling lights, etc).

Timber's effectiveness under intense heat occurs because the material strengthens (expands) as it gets warmer. However, what differentiates timber from other materials is that as the moisture evaporates, the wood becomes less prone to expansion – other materials carry on expanding and will bend and break under high heat.


It's great for environmental renewability. Timber suppliers are able to get their products from thousands of different types of trees – unfortunately, they are required to be cut down to make this happen. Whilst deforestation has been an ongoing concern for many years, sustainable practices have been put in place around the world that see new trees planted where the previous ones were felled.

Aside from being a renewable material, timber can also be recycled, which means any waste product can be repurposed and used in other projects.
Shop A High Quality Range of Timber Building Materials
So that was our reasons to use timber as a construction material for your project. Here at Pennyhill, we have a wide range of specialist timber products to suit whatever your job entails – our selection includes:
Carcassing Timber.
Cladding.
CLS (Canadian Lumber Standard) studwork.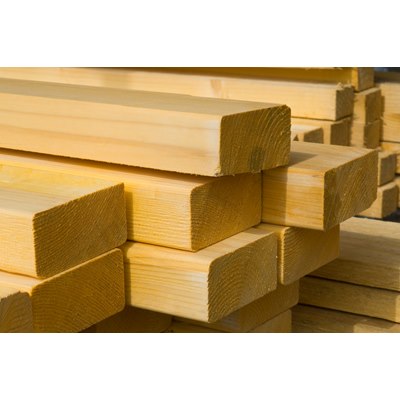 Door Lining Sets.
Scaffold Boards.
Site Pegs.
Tile and Roofing Battens.
Tongue and Groove.
As well as sheet materials (MDF, plywood, OLS, chipboard, etc), plasterboard, decking and much more.
Please feel free to take a look around our website to learn more about the different timber materials we have on sale. Click on each product for more information on their sizes and compositions.

Need To Learn More About Our Timber Products? Get In Touch!
If you have any questions about any aspect of our service, then we would be pleased to hear from you – give our expert
timber suppliers
a call today on
01483 486 739
. You can also reach us by e-mail to
info@pennyhilltimber.co.uk
.