So you have purchased timber from a reputable builder's merchant and you have checked that the timber is Ethically Sourced . However, do you know how correctly care for your timber to make sure it is maintained in good condition?
For those who need a helping hand understanding proper timber care, here's a quick list of 4 tips.
How To Look After Your Timber
1. Keep Your Timber Clean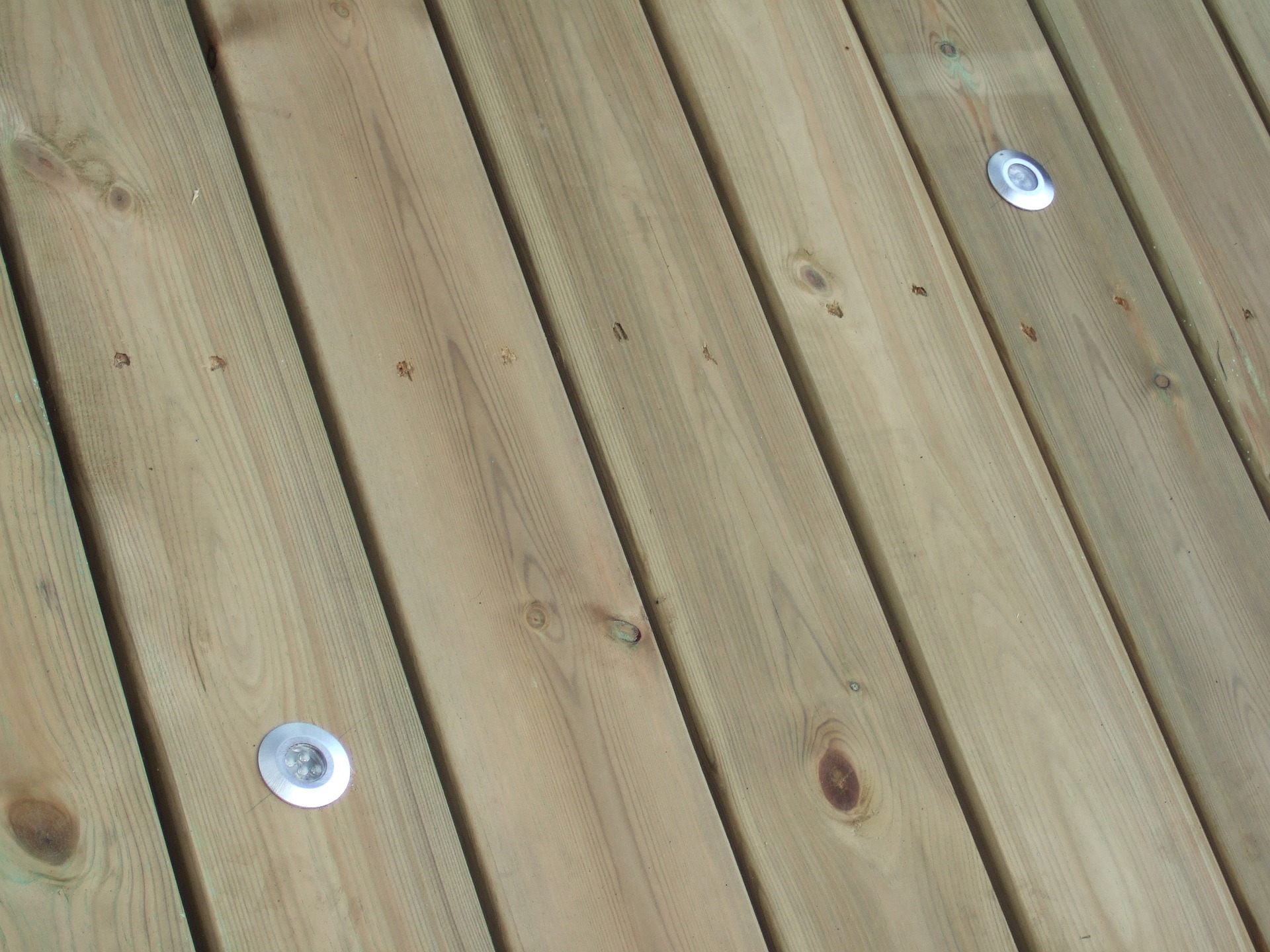 The steps required to keep your timber products clean vary from product to product. For example, if you have a sturdy timber fence, a power-washer could be a great way to rid your fence of any dirt. However, if your timber is afflicted with green or black mould, this should be scrubbed with watered down bleach.

As a general maintenance and general cleaning tip; lighting sanding your timber once a year whilst it is dry is a great way to help prevent the build-up of dirt and moss. After all, prevention is always better than a cure.


2. Use A Treatment Product
Even if your timber is pressure treated, it is still a good idea to provide it with additional protection . Oil based products that provide waterproofing and replace natural oils that are lost over time. Many would argue that they are superior to paints or stains as their colour is more subtle; enhancing the natural beauty of the wood, and unlike paints or stains, they won't crack as the timber expands.

However, it is important to remember that oils to require regular re-application. The regularity in which you need to do this varies from product to product, so make sure that you thoroughly read the information provided by the product and carefully follow the instructions within.


3. Inspect The Timber Regularly
Timber will turn silver-grey through time, however this process is normal. That being said, if you would like to slow down this process you can use UV-protection products.

This isn't the only issue you'll need to be vigilant about with regards to timber care; you'll also need to be aware of any cracks. On certain types of wood such as oak these cracks don't affect the strength of the timber and cracking is an expected characteristic of oak, however be careful and check that there are no splits in your timber, as these will need to be quickly remedied and repaired.


4. Hire A Skilled Professional
Whilst there are lots of advantages to DIY, if you're not skilled in the area, it's highly advisable that you hire a skilled professional. After all, it's difficult to look after your timber if you accidently damage it during installation. For example, did you know that "3.3 million UK homeowners spend an average of £3,200 rectifying DIY botch jobs"? [source Lloyds Bank ] Just think about it, you wouldn't want to attempt the job yourself, and then have to pay somebody to complete the job; that could end up costing you more than if you hired a professional in the first place.

That being said, it's not only about the risk of damaging your timber or the cost involved. If you hire a skilled professional to install your fence , decking, or whatever project you purchased the timber for; you also get the advantage of the skills and experience of the craftsperson you hired.


Why Should You Buy Your Timber Supplies From Pennyhill Timber


As an independent timber merchant based in the South of England with over 15 years of award winning timber knowledge and experience , it's fair to say we know a thing or two about the timber industry.
Our Timber Yard has supplies for a diverse range of projects and is accessible to both trade professionals and members of the public. So if you're an experienced professional or if you're a DIY Novice there's something for you in our selection of products.
We also have lots of interesting information on our blog, including a blog discussing the different types of timber that you can use , such as Yellow Balau, Eucalyptus, Scandinavian Pine, and European Spruce. On the other hand, if you're not sure if you should use timber or composite decking when landscaping your garden, we have a helpful list explaining the differences between hardwood, softwood, and composite decking .
Pennyhill Timber; Garden Decking & Timber Supplier In Woking
Our team of friendly and experienced professionals will be happy to assist you with any enquires you have regarding the timber supplies or other products that are available on the Pennyhill Timber online store. So if you have any questions, please don't hesitate to get in touch with us.
Would You Like To Make An Enquiry? Call Our Team Today.
If you would like to get in touch with a member of the Pennyhill Timber team, you can speak to a member of staff by calling01483 486 739. Our office opening hours areMonday to Friday 7:00am to 5:00pm and Saturday 8:00am to 12:00pm.
Additionally, you can contact our team using the internet by sending your questions to us by email. Our email address is info@pennyhilltimber.co.uk.
Visit Our Timber Yard.
If you would prefer to visit our team in person, please visit our Woking timber yard. Our address is, The Timber Yard, Lucas Green Road, West End, Woking, Surrey, GU24 9YB.