Posted in
Pennyhill Timber Blog
by Pennyhill Timber on November 9th 2018
As a leading builders merchant in Guildford, we are constantly asked about the best ways to protect fencing, decking and shed structures over the winter. Well looked-after timber structures look great in the garden all year long, but there's something extra special about winter. Whether it's the darkening colours of the day's light that shine off their surfaces or whenever snow surrounds them, their look is accentuated; setting a scene that's reminiscent of a Christmas card.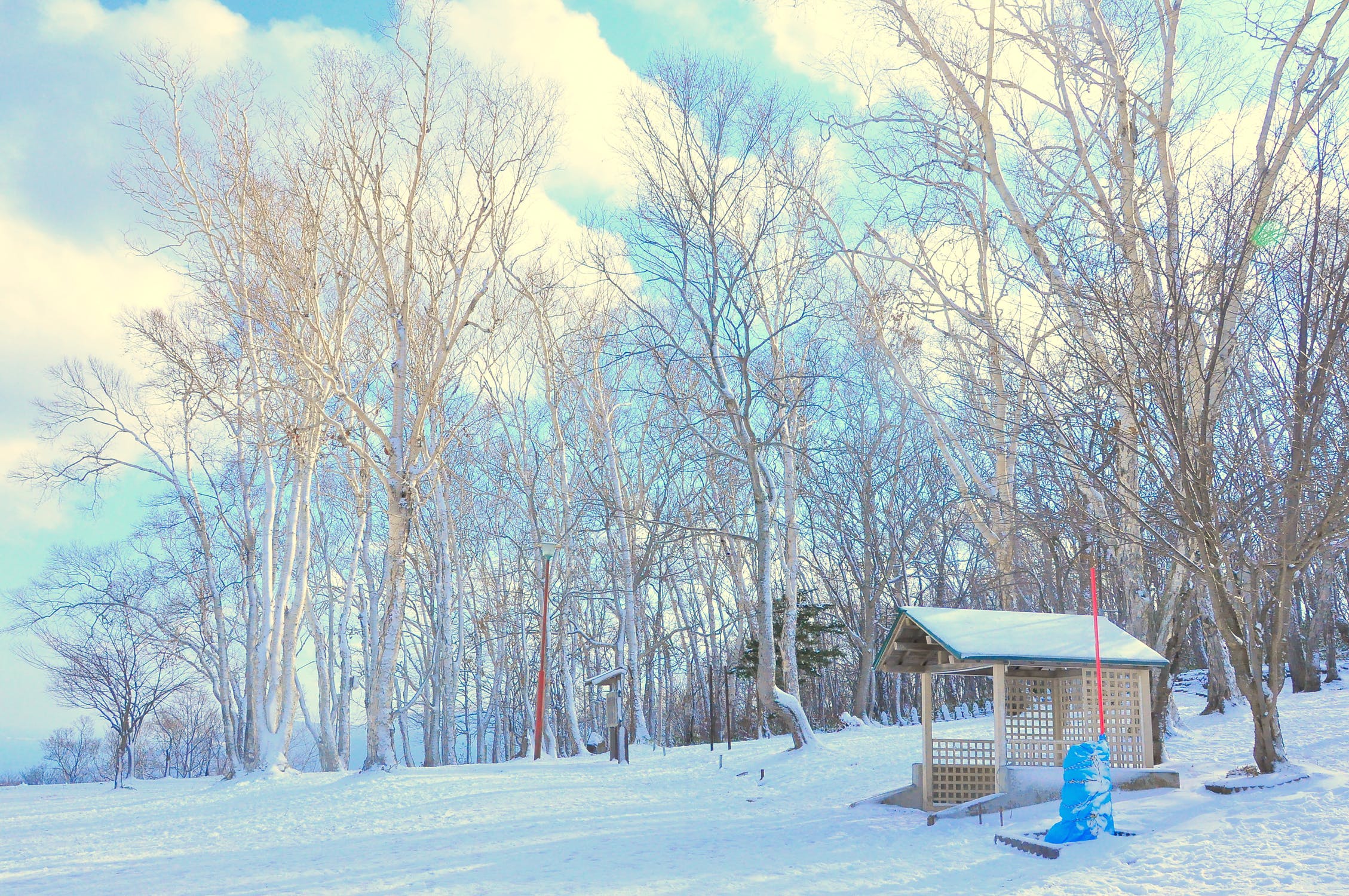 Winter though, has the worst combination of conditions for timber – if not sufficiently protected, wood will suffer from moisture damage, leading to rotting, cracking and breakage. On top of this are strong winds that will wreak havoc, further increasing the risk of damage. The look it will have then will be less reminiscent of a Christmas card, more of a Halloween one.
This is why, in this blog, we've put together some tips to give you a better insight into protecting your timber during the winter.
Protecting Your Timber During Winter – Advice From A Builders Merchant In Guildford
The main issue that will affect the condition of your timber during winter will be moisture. With there being a lack of bright sunlight during the season, any wet will be present in the timber for longer, accelerating the likelihood of rotting or warping.
If you want your timber to last the winter, then the best time to take action will be before the end of autumn. Begin by packing up any timber furnishings that are designed to be dismantled – if you are unlikely to use them during winter, then they will be far better off, packed away in storage to prevent them being exposed to any harmful conditions.
There are many timber items in the garden that you cannot pack away, of course – so here are some tips on protecting those timber structures:
Check your timbers for any signs of damage – this includes any wobbly posts, damaged panels or worn boards. Any of these issues must be repaired if found, as the conditions during winter will make them worse – and may even affect other parts of the structure. This is no better illustrated than with loose fence posts – ensuring that each and every post (and their supports) are secure, will lessen the chance of a collapse when winter (literally) hits. Any builders merchant in Guildford will be able to advise you on the best materials to match your existing fencing.
Have a cleanup – Rot, mould and mildew aren't just elements that appear at winter; they can affect timber at any point of the year. This is why it's important to ensure that your timber is clean; do a check and cleanup at least twice a year – in the late autumn and early spring (before and after winter) are always the ideal times. Make sure to take specific care over loose grass and leaves.

Raising fencing – One of the important things to remember with keeping your fencing free from moisture in the winter, is to keep it out of contact with the ground. Creating a small gap to provide separation will prevent the base from drawing damp from the surface – lessening the chance of the base from rotting from the bottom-up.

Treat your timber – Regardless of the type of timber you have, using treatment products prior to the winter season will give them the best opportunity of being protected. Ensure that you prepare the surfaces by cleaning, before choosing the correct stain, sealer or paint for each of your timber types. With decking and fencing, in particular, you may need multiple coats in order to attain sufficient protection. Be aware though that oil-based protectors can leave a residue that will leave dark patches on the wood, creating multiple layers, with some taking longer to dry than others. Always make sure that oils are spread evenly with a brush or a roller and wipe any additional product away with a cloth.
Those are just a few tips on keeping your timber protected during winter. If you need any additional advice on anything timber related, our builders merchants in Guildford are on hand to be of service.
Pennyhill Timber: High In Quality, Great In Value
Whether you're looking for high-quality, great value timber products to repair, reimagine or to create new structures for your garden, then you've found the right place here at Pennyhill Timber. As leading builders merchants in Guildford we constantly strive to find the best materials for our customers – please feel free to take a look around our extensive online catalogue for further information.
If you would like to learn more about our service, we would be delighted to hear from you. You can get in contact with us by calling 01483 486 739 or by sending an e-mail to info@pennyhilltimber.co.uk